Newest St. Louis Housing Report - August 2023
These figures compare real estate activity in August 2023 to August 2022 
Comments below from St. Louis REALTORS
Higher mortgage rates, along with elevated sales prices and a lack of housing inventory, have continued to impact market activity during the summer homebuying season. The average 30-year fixed-rate mortgage has remained above 6.5% since May, recently hitting a two-decade high in August, according to Freddie Mac. As a result, existing home sales have continued to slow nationwide, dropping 2.2% month-over-month as of last measure, with sales down 16.6% compared to the same time last year, according to the National Association of REALTORS® (NAR).
New listings increased by 7.1% for residential homes but decreased by 3.8% for townhouse/condo homes. Pending sales decreased by 5.9% for residential homes and 7.7% for townhouse/condo homes. Inventory decreased by 8.6% for residential homes and 11.6% for townhouse/condo homes.
Median sales price increased 3.1% to $293,225 for residential homes and 16.8% to $224,900 for townhouse/condo homes. Days on market increased by 10% for residential homes and 4.8% for townhouse/condo homes. Months supply of inventory increased by 11.8% for residential homes and 15.4% for townhouse/condo homes.
Falling home sales have done little to cool home prices, however, which have continued to sit at record high levels nationally thanks to a limited supply of homes for sale. According to NAR, there were 1.11 million homes for sale heading into August, 14.6% fewer homes than the same period last year, for a 3.3 months' supply at the current sales pace. The shortage of homes for sale has boosted competition for available properties and is driving sales prices higher, with NAR reporting a national median existing-home price of $406,700, a 1.9% increase from a year earlier.

What This Means for Buyers
if you're a buyer, you may want to act fast if you see a home that you like and can afford. You'll most likely face competition from other buyers who are looking for similar properties. As you can see from the most recent chart below, Sellers have been getting what they ask for. You may have better opportunities with homes that have been on the market longer than normal stats show which is usually due to inaccurate pricing initially. There are Sellers who have lowered their price. The challenge for you, the Buyer, is being aware when that happens. In our opinion, it does not look like the tight inventory of homes is going to change in the near future. You might want to consider using our newest hack DIY hack to find homes that have just lowered their price. If you are not on some kind of auto email alert, you will not be one of the winners in this current market.
What This Means for Sellers

As the above chart shows, (Year-to-Date) Sellers are getting 102.4 % of their asking price for homes and 101.4% for condos. If you're a seller, you may want to take advantage of the low inventory and high demand and list your home now. You may be able to get a good price for your home and sell it quickly. However, you may also have to deal with lower appraisals, stricter inspections, or contingency clauses from buyers who are trying to protect themselves from overpaying or buying a faulty home. Don't over-price your home!
Whether You're a Buyer or Seller We Have Free Guides to Read or Download Your Own Copy Here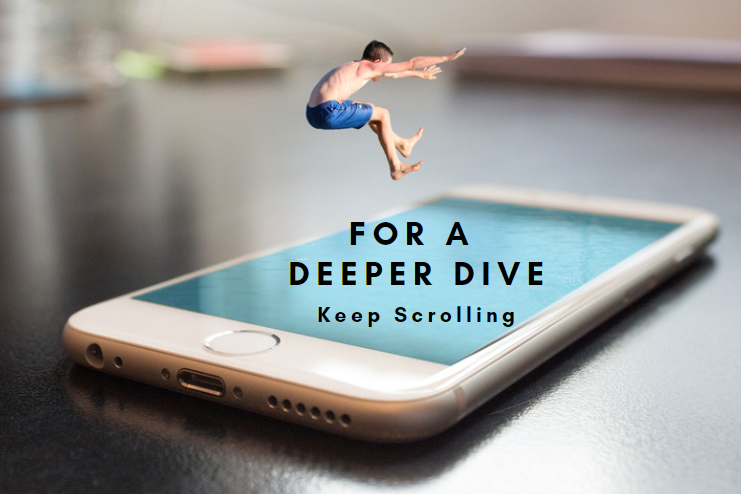 Comments (The Juicy Stuff)
Mainstream and National Real Estate Headlines are Created More to Alarm and Not Always to Inform 
You might be familiar with "Click Bait". It's a marketing tactic where a website drives traffic to a site where the site can then show advertisers their traffic and hopefully charge more for advertising. Even though we love you folks on the overpriced East and West Coast, we're from the Midwest, and we're here to focus on our situation here in St. Louis, St. Charles and surrounding areas.
Below is graph that shows what you need to know regardless where you live because this applies to the real estate market everywhere.
Below is the current months of supply charts for St. Louis and St. Charles County
Whether you're interested in the St. Louis or St. Charles area, the supply of homes is still low.
That's why home prices keep going up and why competition is still very much in the picture.
Will Home Prices Start to Go Down?
If, and when they do, it will probably be very gradual.  The challenge for buyers is to be able to react quickly when a price reduction occurs.
How can you find out if a home has recently dropped in price so you can react?  Check out our easy-to-use hack  the Price Checker.
Want to see homes that have lowered their price in the last 3 days, 7 days, or in the past month?  We've got you covered!
Click on over to our Price Checker  for some DIY research! (We included a tutorial for you once you get there)
Attention Data Geeks and Chart Lovers Keep Scrolling for More
The charts below will show you month by month over the past 3 years how many new listings came on the market on a monthly basis.
If you put your mouse over the graph lines you will see the actual numbers and how they change month to month. This data is refreshed continuously so mark this page and come back in the future to see the trends.
St. Louis County New Listings
St. Charles County New Listings
St. Louis City Median Sales Price 3 Bedroom Home Over the Last 5 Years
The charts below are interactive.  As you move your cursor (or finger on mobile devices)on the chart line you'll see the median price for each month going
back to 2016.
St. Louis City Median Days on Market During the Same 5 Year Period
How Long it Took a Home to Sell
St. Louis County Median Sales Price 3 Bedroom Home
Over the Last 5 Years
St. Louis County Median Days on Market During the Same 5 Year Period
How Long it Took a Home to Sell
St. Charles County Median Sales Price 3 Bedroom Home
Over the Last 5 Years
St. Charles County Median Days on Market During the Same 5 Year Period
How Long it Took a Home to Sell
Links to More Communities for Median Prices 5 Year Period
Ballwin
Chesterfield
Wildwood
Brentwood
Maplewood
University City
Ladue
Kirkwood
Central West End
Finding Homes for You Leads with Data
How can you know the trends and the pulse of any market without timely data?  You can't. If you would like to know more about a particular market we can provide you with so much more. To get started just tell us the basic items you need as outlined in the image below:
We Will Send You These Reports
Median Sales Price
Days on Market
Percentage the Sellers are Getting for Home


Example: Looking for 4 bedroom home with 2+ bathrooms in Parkway School District
Just enter that in the box below and we will get back to you with your reports in the same day.  Questions?  Call 636-532-4200