How do you choose a Real Estate Agent?

Do you go to the Yellow Pages, ask your buddy at work, call your Aunt Mary, randomly pick a name off of a billboard?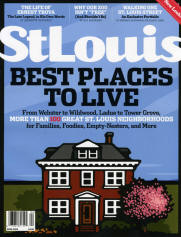 Why not leverage off of and take advantage of documented experiences other home buyers?
St. Louis Magazine has been addressing this question for the last 4 years by conducting surveys of people who actually purchased a home. Watch the video below for what they found out!
(Page is currently under construction) Stay tuned!